Pray for Your Soul Winning Ministry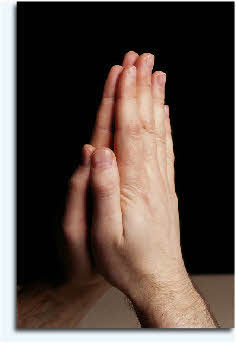 Prayer was a major part of the program of the early church. They prayed much more than we do today. We're too busy doing less important things in our churches. In the New Testament church they didn't have much else to depend on or many other things to do in church, so they had to depend on God. You see them praying over and over all through the Book of Acts. We have so many other things we depend on that we don't depend on God.
What to Pray for
Pray or your church to embrace their responsibility in the Great Commission locally. Pray for people to get involved. Pray for souls to be saved. Pray for individual people to be saved by name. Hudson Taylor said, "Learn to move men through God by prayer."
Prayer and Ministry
The time of the most fruitful ministry I have experienced was the time when a group of people would meet for prayer in our church on Saturday nights. Sometimes the prayer meetings would last for hours. The atmosphere on Sundays felt like it was charged with electricity. Many people were saved, and we were baptizing every Sunday. It wasn't me. It wasn't my ministry. It was God. He was answering our prayers.